Really liked this episode of Dynamite. Great promos from both tag champions. And a strong push for the ROH PPV. Loved the Brody-Darby match. Massive fan of Brody King and I'm glad they continue to push him as a monster. That's a lot blood in that cage match, but hilarious seeing the JAS squeeze through the bars when Tay couldn't open the cage fast enough. I do have two complaints, if this was the end of the Kingston-Jericho feud that was a bit lackluster end and if it's not the end it's been going one for far too long. While I did watch the Miyu-Thunder match, I know some of my friends that didn't and question the upcoming title match. Should they have let the match build up maybe more singles matches for Miyu on Dynamite or maybe they should of advertised the dark match more to get people up to speed?
Very disappointed with Anna Jay. What a let down with her actions. Does this mean she leaves the dark order?
What a missed opportunity to have shark boy answer the open challenge
Robbie from London, Ontario
Even though I was distracted by the current "Tornado Warning" while Dynanite was in its first hour (no worries we just had heavy rain) I enjoyed the rest a ton! Question, with Danhausen being Ricky's next challenger, do you guys think this is leading to Hook challenging or is that just my wishful thinking? Lol have a great night!
Tenese from GA
I was live at Dynamite. Darby going to need to soak in epsom salt after his match Brody. Miro being a face is very intriguing and I'm here for it. Soon TK won't be able to delay Jade and Ricky Starks turning face, the crowd loved them. That Kevin Gates/Youna MA joke had me rolling. The only setback was Jericho/Kingston. The match was going great until overbooking took over. It can be doable sometimes but this took steam out for me. Other than that this was fun and had a great time. Take care good people.
Hacksaw Jim Powers from our nation's capital
This Dynamite seemed to have a bit of everything, and I'm not sure that's a good thing. Lots of hard-hitting matches - good thing. Warner Music Group recording artist Kevin Gates and former music mogul Jermaine Dupri active participants? No-so-good thing. By the way, if it seems like Jermaine Dupri has been around forever, it's because he has - he discovered Kris Kross over 30 years ago before his 20th birthday.
And the main event was almost too chaotic…it's that same old AEW problem of trying to cram so much into a match or angle that you end up confused and not knowing what parts you're supposed to care about, and wind up forgetting all of it! It happens so often that it actually seems to be a big issue that's keeping the company from taking the next step.
Sending my best to the professor and hope your recovery continues to go well
Okay…where do I start?
It's been advertised as the final chapter of the Kingston/Jericho saga. It started off well ("you're gonna bleed…it's Shark Week" was genius) but man did this fall off a cliff with the overbooking from the Anna Jay turn to the Sammy assist and it sucked all the air outta my room. How much juice is left to squeeze out of this story? (All Out?)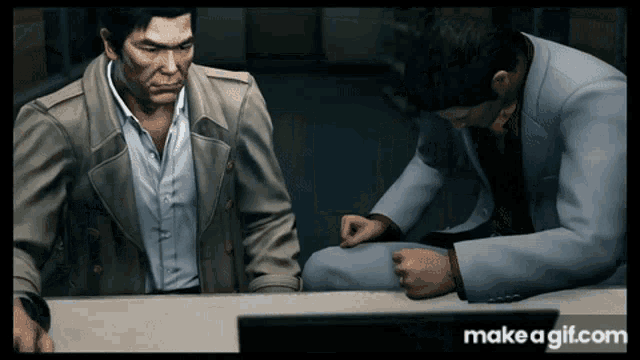 Now, onto what I did like: FTR are thriving as babyfaces, Jungle Boy's return is aces, Willow Nightingale is impossible to boo, Keith Lee and Swerve Strickland got to bask in their championship glory and Blackpool Combat Club are the best faction in the company.
I hope Death Before Dishonor cheers me up.
Dark Order's on the way out
Jay from Colorado
Just want to point something out. Both of Jungle Boys partners turned tonight as Luchasaures turned face, and Anna Jay turned heel. Not sure if this has ever happened in wrestling but it's mildly interesting.
I bet something's up and the big Dino might stab Jungle Boy in the back.
Jermaine from Chicago, really good show I really like the shine Brody king is getting. The variety of matchups and style are so refreshing in the aew product. Question for the professor Chris ealy. When omos contract is up in aew. Should tony k give him the bag to sign with aew. Then we can have a there only can be one true giant in wrestling match between omos and satnam Singh. What's your thoughts chris? Thanks
Luk from Quebec
As usual this was a good show, but I found there were a lot of awkward spots and moments, both in the wrestling and in the booking, as well as multiple bad camera spots, but I still prefer that over the overproduced style of WWE. Dax is a great promo and tonight was no different, but I do find he goes back to the "my family" line a bit too often recently and it's getting a bit redundant. Brody King is a beast and looked great, hope he keeps getting some spotlight. Women's division still feels like a complete afterthought, and honestly I've stopped expecting improvement on that end, new blood on the booking side might help but until Tony Khan cares more about the division, I fear nothing will change.
Steve from BC
Thought Brody/Darby was a very good match. I enjoyed the Jungle Boy return and Dax's promo was great.
But what the hell was that main event? From the turn of Anna Jay to the botchamania highlight of Tai not getting the lock off and the JSA just squeezing through the bars, to the sloppy spots in the match itself. And why were Sammy and Tai not in the cage to begin with? Are they not JSA members? Such an overbooked mess.
I would give this an 8 out of 10 but that main event really brought it down.
I'll go 6 out of 10.
They're in the Justice Society of America? Talk about Forbidden Door.