This Sunday marks one year since the tragic and untimely death of Hana Kimura. We wanted to take this opportunity to take a look back and celebrate the life and work of Kimura in a new episode of Best Match Ever. We've reached out to puroreso expert - WH Park to go over some of the best matches of Hana Kimura!
I've provided links to the matches where I can find them.
Hana Kimura vs Mika Iwata - April 19th 2018 (Sendai Girls)
Hana Kimura vs ASUKA (Venny) - September 2nd 2018 (WRESTLE-1)
Hana Kimura vs Kagetsu (No DQ) - October 23rd 2018 (Stardom True Fight)
Hana Kimura vs Hazuki - September 22nd 2019 (Stardom 5 Star Grand Prix)
Hana Kimura vs Giulia - December 24th 2019 (Stardom Year End Climax)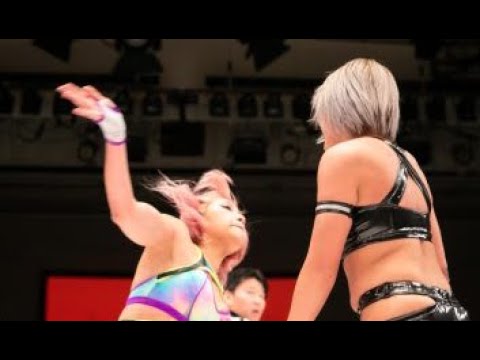 Braden, Davie and WH will be recording Thursday night LIVE on Twitch.