Originally published at AEW Dynamite 7/12/23 Review | REWIND-A-DYNAMITE


John Pollock & Wai Ting review AEW Dynamite with the Blood & Guts members revealed, Chris Jericho vs. Komander, and the debut of Nick Wayne in Saskatoon.



Plus: Mike Halac a.k.a. Mantaur / Bruiser Mastino dies, Collision's ratings for Joe vs. Punk, and Francis Ngannou to box Tyson Fury.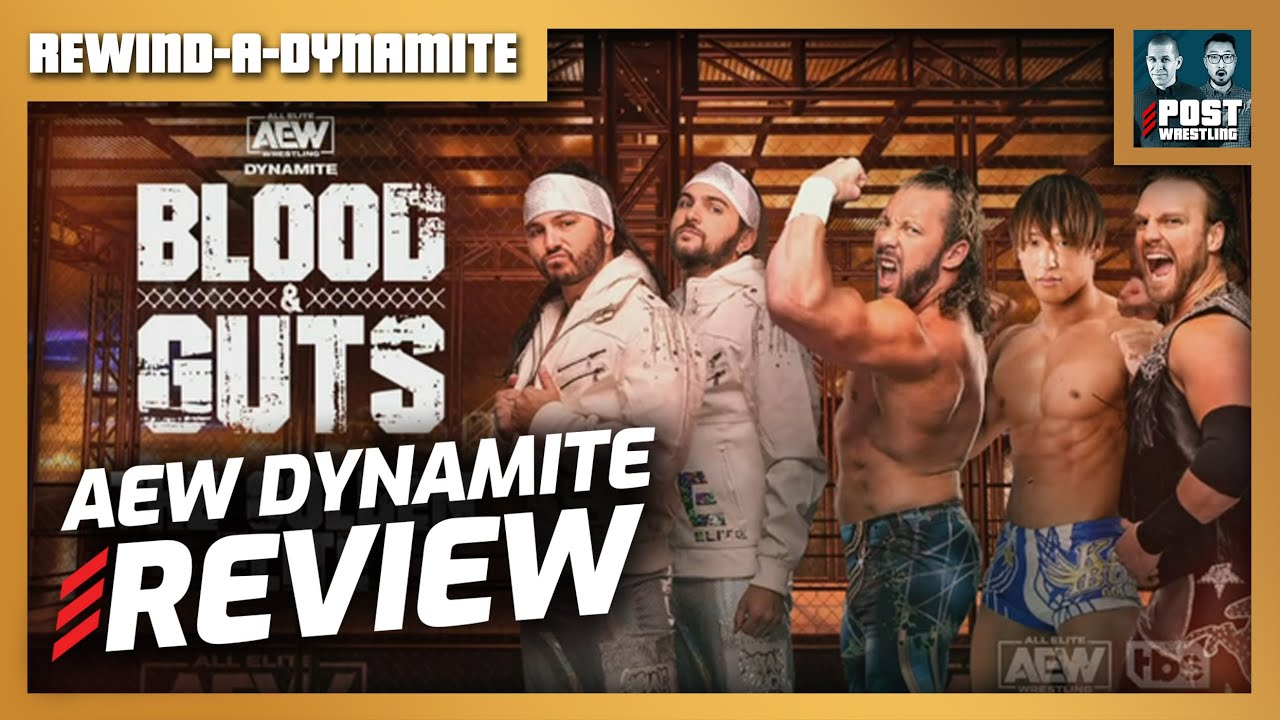 Immediately following Rewind-A-Dynamite, join John & Wai on the POST Wrestling Cafe for a review of "The Tragic Fall of Adrian Adonis" episode of Dark Side of the Ring.

NEWS OF THE DAY:
Mike Halac dies at 55

AEW Collision ratings

Francis Ngannou vs. Tyson Fury

Jeff Hardy added to GCW card in Detroit
POST SCHEDULE
Thursday: MCU L8R – Secret Invasion Ep. 4 (Patreon)
Thursday

: Pollock & Thurston with guest Stephanie Chase (3 p.m. ET)

Friday:

Rewind-A-SmackDown with John Pollock & Andrew Thompson

(Patreon)
Saturday: G1 Climax – Day 1 with Karen Peterson & Bruce Lord (Patreon)
Sunday

: G1 Climax – Day 2 with John & Wai (FREE)

Sunday

: Collision Course with Kate from Montreal & John Siino

(Patreon)
Photo Courtesy: AEW
Rewind-A-Dynamite Theme by Jacob Chesnut
Subscribe: https://postwrestling.com/subscribe
Patreon: http://postwrestlingcafe.com
Forum: https://forum.postwrestling.com
Discord: https://postwrestling.com/discord
Merch: https://store.postwrestling.com