As John and Wai are often saying, we're spoiled for choice and variety of quality wrestling these days, and it's easy to immediately forget what might have been a MOTY candidate a few years ago shortly after seeing it. I thought it might be fun to post some matches from this year that we've enjoyed from lesser seen shows or promotions that have flown under the radar but deserve a wider audience.
Myron Reed vs Lio Rush, MLW's Middleweight Championship
MLW's Kings Of Colosseum card happened smack between Wrestle Kingdom and the New Year's Smash shows in January and received basically no buzz that I saw, but Reed/Rush was a fun part of Rush's ongoing indie barnstorming tour and makes a case for Reed having upside well above MLW. (16:28 in vid)
Rey Fenix vs Baron Black
Likely the best Dark match from a bell to bell standpoint since the controversial Omega/Angels match, this is the match with the heavy-duty chops @katred was referring to on RAS recently. You don't need me to tell you that Fenix is one of the best workers today, but Baron Black's solid work on Dark deserves more attention. (34:40 in vid)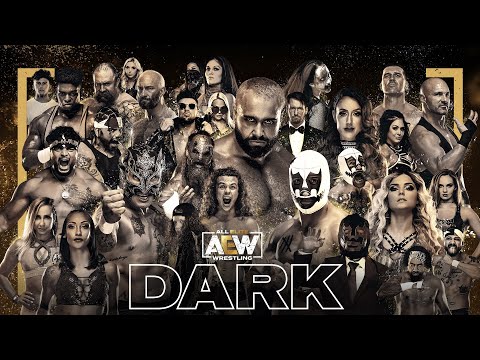 Kamille vs Jennacide, NWA Powerrr
Even as a Powerrr die-hard I have to admit the relaunched show is still lacking in heat. Still, if you can avoid the egregious Tyrus dreck there is some fun stuff, like Kamille and Jennacide (the former Jenna Van Muscles, now looking like a character from The Running Man) having a decent enough match of power spots.
Tom Lawlor vs Brody King, New Japan Cup USA Finals
While not featuring any names as prominent as Kenta, this year's New Japan Cup USA was free of played-out Bullet Club shenanigans and featured some of the best workers in the current continuum of NWA/Strong/MLW/Dark no-fan shows. Strong has quietly become a really satisfying show over the last six or so months, and this match was a nice capper to its recent tourney.
https://njpwworld.com/pg/s_archive_256_108
Kazusada Higuchi & Yukio Sakaguchi vs Konosuke Takeshita & MAO, King of DDT Tag Team Championship
Lastly, a match that I can't believe more people aren't talking about. Look, I know that DDT comedy isn't for everyone - hell, I don't like it most of the time either. But the main event scene in DDT is full of hard-hitting, no-bullshit excellence. The main event of their "Friendship, Effort, and Victory" card from February is my top tag match of 2021 thus far and it's not even close. Yukio Sakaguchi is a frigging beast and thanks to his Dark spots, hopefully more people on the other side of the Pacific are realizing what a stud Takeshita is.