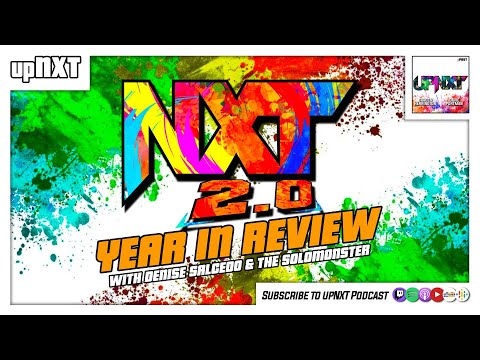 Braden Herrington and Davie Portman are joined by Denise Salcedo and Jason Solomon to discuss the one year anniversary of NXT 2.0!
The BDE, Denise & Jason have a roundtable chat about all the changes WWE NXT went through in the last year and give their thoughts on the new crop of talent, best/worst new gimmicks, the highs, the lows and everything in between… Plus, is the Black & Gold brand back???
Join our live POST Shows, WatchAlongs and watch us game at Twitch.tv/upnxtpodcast or YouTube.com/upNXT
Every Tuesday: upNXT – NXT Review (Free Show/Stream)
Wednesday: Shot In The Dark w/ John Siino (Free Show)
Thursday: BDElite – AEW Dynamite Review (Free Show/Twitch)
Support this podcast at Patreon.com/upNXT for bonus podcasts including retro NXT reviews, Best Match Ever, Top 5, Reviews from the 6ix, and more. This week:
September 18th: Best Match Ever: NXT UK
Last week's shows included Best Match Ever: Rey Mysterio, ECW Heatwave 1998 & more!
Only $5 for NA tier to access all these shows and everything in the back catalog!
upNXT Theme by: Warren-D, PXCH and Shaheen Abdi
Subscribe: https://www.postwrestling.com/subscribe
Facebook: https://www.facebook.com/groups/702343790308154
Twitch: https://twitch.tv/upNXTpodcast
Patreon: http://www.patreon.com/upNXT
YouTube: https://www.youtube.com/upNXT
T-Shirts: https://www.prowrestlingtees.com/upnxt
Discuss: https://forum.postwrestling.com