What did you think of AEW Dynamite?
Steve from Cambridge
Moxley and Danielson are pure stars. They know exactly how to make people care.
The Cobra Kai surprise was awesome!
Mid card Page once again. Literally the middle of the show. That's not how to position your champion no matter what the hottest program is.
Adam Coles hands were so spray tanned!!
I can't remember the last Jake Hager match.
Women's match was great. Loved the post match too. Mercedes' and Thunder Rosa will make a good team.
I don't watch New Japan. So who did the finger thing first? DMD, or Jay White?
Oh ya!! Miro!!! Maybe this roster is too big.
Good main event. Overall it was a great episode.
Jay from Colorado
What a show. It was fun all the way through and as usual the two hours flew by. The highlight for me was the Thunder Rosa and Mercedes Martinez match, bith women brought their A game. And the surpise appearence from Martin Kove was awesome as my wife and I just watched an episode of Cobrai Kai right before Dynamite.
I watched the show in VR again tonight, and to answer John's query last week, yes you can talk to everyone. People cheer and boo the wrestlers, sing along to their entrance music, and make fun of the commercials. Its really a lot of fun. Its just like watching it live with friends…or strangers.
Tonight we were in a movie theater. I've included a short 15 second clip of what the environment looks like for those trying to visualize it.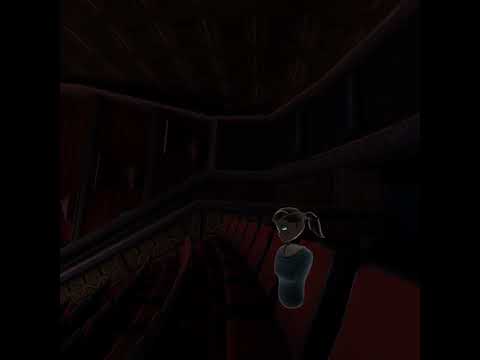 I loved tonight's episode, Lee vs Danielson was a match I really wanted when Lee signed and the match did not disappoint. I love matches like that and I can't wait to see when Danielson finally wrestles Zack Saber and Jonathan Gresham. The women's match was brutal and also love that the heels saw the hesitation from Mercedes in attacking Thunder post match and didn't wait for the betrayal. The main event was insane these two are meant to be rivals. We saw them wrestle each other on the first Revolution and now for the TNT title maybe in 3 years it will be for the world title. Guessing Buddy Matthews is the next member for the House of Black. While I did enjoy the Punk promo, AEW needs to chill a bit with opening Dynamite with a promo.
Brian from New Jersey.
Really enjoyed the show. I thought it had little to no filler with its matches and promos, and it laid out some clear directions towards the PPV, specifically all of the title matches we could be getting. Great start with Punk's promo, and Danielson came off like megastar, making the crowd go wild for sequences he's been doing since the mid 2000s. Moxley not too far behind. Only mentions of Cody Rhodes were in relation to the last Dog Collar Match in AEW, so they really took the high road.
I can see Buddy Matthews as the newest member of the House of Black, but it's anyone's guess. Possibly to be revealed next week.
This show had references to Karate Kid/Cobra Kai, Game of Death/Kill Bill, Five Deadly Venoms, Wu-Tang/Liquid Swords and Nate Diaz … very martial arts inspired and they know how to make my reports Easter Egg heavy.
John, first Indiana Jones and now Karate Kid? What's the next bombshell, you've never seen; Ghostbusters? Goonies? Gremlins? Beetlejuice??
May I suggest the upNXT reviews for Karate Kid for a quick way to get informed.
I've never seen any of those.
Scrump
What a fun show tonight.
I brought my girlfriend here as a valentine's gift and was happy they happened to book Darby vs Sammy as the main.
The crowd was nonstop cheering for both and Melissa Joan Hart, who was sitting next to us, went pale at the realization that Darby was about to crash into her.
Question:
Where do you guys see them taking Sammy?
He feels lost amidst the inner circle turmoil and there's no immediate programs for him at Revolution.
Jesse from the 6
Another good Dynamite tonight. Andrade's fit was 10/10. Like you John, I've also never seen Karate Kid or Cobra Kai and so didn't know who that old dude was.
Where does that cutter place in the 2022 Cutter Rankings? Top 5 for sure, right?
Also, is Miro injured? If not, keeping him off TV this long is criminal. I was hoping he might appear tongiht because they were in Nashville. I like Sammy, but I think it was a mistake ending Miro's TNT title reign when they did. I think there was a lot more story left to tell with Miro as champ.
Take Care
Moriarty vs Danielson was excellent, and I'd really like to see Mox and Danielson create a faction. I think this would be a fun way to build to a feud between the two, and would be a great way to elevate Moriarty and others.
Fewer flips and a bit more psychology from Sammy in his match with Darby. I wonder if he has been paying attention to some of the comments from the likes of Billy Gunn about a lack of psychology in some AEW matches. I enjoyed the match and I'm really enjoying Sammy's runs with the TNT title. He is super talented and smooth in the ring. As he adds a little more psychology to the incredible moves, he's going to be main event level sooner rather than later.
Hoping for Johnny Lawrence in Thunder Rosa's corner and Sensei Crease in Britt's for their match.
In the aftermath of the Cody departure, it felt like there was some added pressure for AEW to produce a good show tonight and they delivered- I didn't think a single segment missed the mark. If we're getting Wardlow, Keith Lee, and (depending on the Rampage match) Hobbs in the ladder match… I hope that they buy some reinforced ladders.
The card for Revolution is shaping up nicely and I'm curious to see how it fills out.
A brisk two hours of Dynamite even with Cody Rhodes' newsworthy exit that upended the news cycle
Danielson/Moriarty was a blast. The tiger/dragon dynamic is very martial arts-like and technically they mesh very well

Rosa/Martinez was a chaotic no DQ. Britt's title run is losing steam and it would do her some good to drop the title to Rosa (her Game of Death gear was dope!)

Cole/Page got off on the right foot but more work needs to be done to get viewers more into their history. Adam trying to maintain the peace between the Bucks and reDRagon is heading towards a breaking point with the tag titles 3-way dance at Revolution.

Punk's challenge for a dog collar match was gripping and rendered Friedman speechless which made it better.

Sammy/Darby was a good main event. Andrade is getting something substantial by going after the TNT title